Eastvale lands three restaurants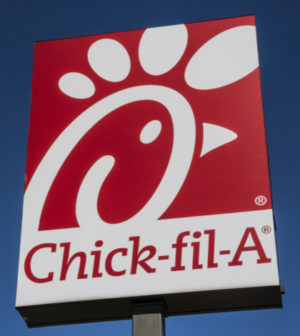 Three fast-casual restaurant chains have announced plans to locate in Eastvale.
Chick-fil-A, MOD Pizza and Café Rio will all set up shop at The Station at Eastvale, a 650,000-square-foot retail project that is part of Goodman Commerce Retail Center Eastvale, according to a statement.
Goodman Commerce is a 60-acre business park that includes residential and retail. It's next to Interstate 15 and the Cantu Galleano Ranch Road Interchange.
In-N-Out Burger and Starbucks recently opened at Goodman Commerce Center, and city officials hope to persuade more restaurants to locate there.
"We're excited that Chick-Fil-A, MOD Pizza, and Café Rio have chosen to expand their business in Eastvale."  City Manager Bryan Jones said in the statement.  "We look forward to their success and can't wait to share with the community about other future tenants that we are in conversation with.
Opening dates for the three restaurants were not released.