Inland housing market looks to remain stable in 2019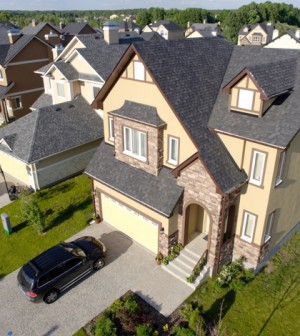 Single-family home prices are expected to rise this year, mostly because, yet again, not enough houses will be built to meet demand. The good news is there's no sign of a recession.
Don't look for any major changes in the Inland Empire housing market in 2019.
The same patterns that have plagued the region for the past three years or so – not enough houses being built, rising prices and sluggish sales, especially among first-time buyers – are likely to remain in place during the next 12 months, according to several people familiar with the market.
In other words, a decent year, but not a return to the red-hot market of the  pre-recession days. That's probably at least a year or two away, assuming the economy doesn't slow down and employment remains relatively high, said Robert Kleinhenz, economist and executive director of research at UC Riverside's Center for Economic Forecasting and Development.
"We're looking for housing prices to keep going up, but at a slower pace than they have during the past few quarters," Kleinhenz said of 2019. "Unfortunately, that means lower affordability will stay the norm, at least for awhile."
One of the state's largest real estate trade associations agrees with that assessment.
The California Real Estate Association in Sacramento predicts a "modest" 3.3 percent decline in home sales this year statewide. That would translate into approximately 396,800 single-family homes that are expected to change hands, a decline from the 410,460 sales figure projected for last year if that prediction holds up.
The median price of a single-family home in California is expected to climb 3.1 percent, to $593,450, on top of a projected increase of seven percent, to $575,800 for 2018.
The forecast states than the increase in home prices during the past few years, created by a lack up new supply, has created an uncertainty about the housing market's immediate future. That uncertainty, the report notes, is causing some people to put off buying a home, and that trend is likely to continue through 2019. 
Interest rates will also keep home sales from rising in California this year, even though they'll remain low by historical standards, according to the association.
The average interest rate for a 30-year, fixed mortgage will rise to 5.2 percent in 2019, up from 4.7 percent in 2018 and 4.0 percent in 2017, the association predicts.
Despite those less-than-rosy numbers, there are still reasons to be optimistic about the housing market, both locally and nationally, at the start of the new year.
The economy is strong, unemployment is down and consumer confidence, although down slightly at the end of 2018, remains strong. Also, impact from changes made in 2017 by the Federal Housing Administration that are designed to make it easier for people to get a home loan have yet to be felt.
But California will need approximately 180,000 new single-family homes to keep up with demand in 2019, and it's likely to get no more than 120,000, said Jordan Levine, senior economist with the association.
The housing market in Riverside and San Bernardino counties will also be harmed by a lack of supply, but that doesn't mean the region's housing sector isn't strong or that it's even on the verge of a major slowdown, Levine said.
"Yes, the housing market is soft, but that doesn't mean that it's time to panic," Levine said. "We have two million more people working now, statewide, than were working at the height of the recession, and lot of them want to own their home."
"But affordability will continue to be a challenge, in the Inland Empire and everywhere else."
Ironically, the length of the economic recovery – the U.S. economy has been expanding since the middle of 2009 and is showing no signs of slowing down – is causing some consumers to pull back on their spending.
"The conventional wisdom is that recoveries don't last this long and that we must be on the verge of a slowdown, but that is not the case," Levine said. "Recessions don't just happen out of nowhere. There's always a warning sign, but that's not the case here. There's no sign of a recession happening soon."
But there's also no sign that construction will pick up and that enough houses will be built to meet demand, even though a new house in California only stays on the market for about one month, on average, before its sold.
Some action could be taken to spur the housing market, such as easing density restrictions, Levine said.
"There have been some things [introduced] in the state legislature but none of them have become law," Levine said. "Jurisdictions have statutes that say they need a certain number of housing units built every year, but for the most part they aren't enforced. Maybe we should start enforcing them."