Mortgage delinquencies decline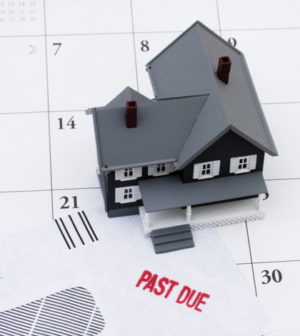 Four point one percent of all U.S. mortgages were in some state of delinquency during October, a one-percent decline year-over-year, according to data.
Also in October, the national foreclosure inventory rate – which measures the number of mortgages in some state of foreclosure – was .5 percent, a slight drop from October 2017, Irvine-based CoreLogic reported in its monthly Loan Performance Insight Report.
That was the seventh consecutive month the national inventory rate was .5 percent, the lowest percentage recorded for any month since September 2006 and the lowest for October since 2005.
CoreLogic defines delinquency as 30 to 59 days past due. Seriously delinquent is any mortgage that is 60 to 90 days past due.
"Despite some regional spikes related to hurricane and fire-impacted areas, overall delinquency rates are near or at historic lows," said Frank Martell, CoreLogic's president and chief executive officer, in a statement.
Locally, 3.9 percent of all mortgaged properties in the Inland Empire were in some state of delinquency during October, down from 4.4 percent in October 2017. 
The two-county region's foreclosure rate was 0.3 percent in October, virtually unchanged year-over-year, CoreLogic reported.