New Chick-fil-A for Riverside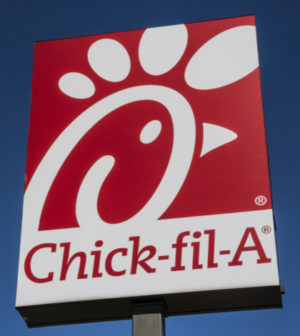 Chick-fil-A is scheduled open a restaurant in Riverside Jan. 10. 
The restaurant, at 3640 Central Ave., will be owned and operated by Justin Beard, a longtime Chick-fil-A franchisee with other properties in the Inland Empire, according to a statement.
More than 140 people are expected to work there.
"I am excited to bring Chick-fil-A to even more people in Riverside and have an opportunity to mentor those who are part of our community family," Beard said in the statement. "I am committed to developing my team members, as together we provide a remarkable experience to our guests." 
The 4,800-square-foot restaurant is one of eight Chick-fil-A's scheduled to open nationwide next week, according to the statement.