New community/economic development director for Riverside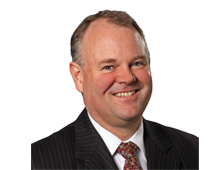 David Welch is Riverside's community and economic development director, a position he has held on an interim basis for the past six months.
A Riverside employee for the past seven and half years, Welch succeeds Rafael Guzman, who last year was named an assistant city manager, according to a statement.
"From economic development to code enforcement, the community and economic development department has an enormous impact on the quality of life in Riverside," Mayor pro tem Mike Soubirous said in the statement. "Our residents, business community and students will be well-served by David Welch's knowledge and experience."
 A one-time commercial real estate broker, Welch will be in charge of 10 divisions, including economic development, building and safety, code enforcement and arts and cultural affairs, according to the statement.