OIA continues to add passengers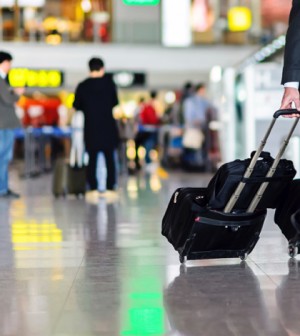 Nearly 400,000 passengers moved through Ontario International Airport in January, a 5.7 percent increase compared with one year earlier, according to data released this week.
Domestic travelers topped 369,000 during the first month of the year, almost two percent more than in January 2018, while the number of international passengers nearly doubled to 27,000, the Ontario International Airport Authority reported.
"Our customers continue to show great confidence in Ontario as an international aviation gateway," said Mark Thorpe, the authority's chief executive officer, in a statement. "Despite the impact of the federal government shutdown on air travel, Ontario continued its track record of steady gains."
Air cargo shipments grew by 5.7% last month, with commercial freight and mail totaling more than 60,500 tons. That was 3,500 tons more than in January 2018.
More than 58,000 tons of freight was shipped, while mail totaled more than 2,000 tons, increases of 5.8 percent and 3.1 percent, respectively, according to the authority.