Riverside program looks to help small businesses grow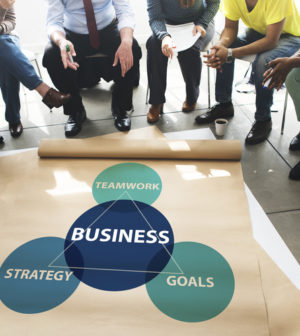 Riverside will soon begin a program designed to help small businesses within the city.
The Small Business Support Series will bring new small business owners together with people who are already running successful businesses so the former may learn from the latter, said Steve Massa, program manager and Riverside's senior project manager.
The three-month pilot program, which is scheduled to begin with a three-hour session Feb. 12 at Riverside Municipal Airport, will offer information on how to start and grow a small business, including how to put together and update a business plan, using market analysis information and techniques for product and business branding.
"We're targeting small businesses – less than five employees and less than five years in operation – because most businesses don't last five years," Massa said. "We want to find out what their struggles are and show them to the resources that can help them, not just in the government but also in the community."
The program, which is being paid for with a $50,000 grant from the U.S. Department of Housing and Urban Development, is a partnership between the city's economic development department and the Inland Empire Women's Business Center.
"Our motto is that businesses learn best from other businesses," Mass said.
Massa and Michelle Skiljan, executive director of the women's business center, spoke with IE Business Daily during separate telephone interviews about how the program came about, why it's so difficult to start a business and what mistakes small business owners commonly make.
Q: Why is hearing from experienced business owners a good way for new business owners to learn what they're doing wrong.
Steve Massa: Because they're in a more relaxed environment. They're more comfortable talking about their problems to another person in business than they are to one of their employees or to their spouse. These are problems you probably can't talk about with your spouse.
Q: What kind of problems typically confront small business owners, particularly when they're starting out?
SM: It could be anything. It could be that your best employee is stealing from you, or your best customer is no longer patronizing. Maybe you're being sued, or maybe you've decided you want to close down but you don't know how. All kinds of things can cause a start-up business to fail.
Michelle Skiljan: My experience has been that most people who run businesses love what they're doing,  but they don't like dealing with the administrative side. Also, a lot of the businesses that come to us haven't done all of the homework they need to do.
Q: How so?
MS: "There are a lot of things. A lot of people who are starting a business are self-financed, and they just assume that they have enough money before they get started. So they end up not growing their business like they expected to. People can also get overwhelmed by the amount of work they have to do, especially when they're starting.
Q: So it's important to focus on every detail?
MS: Absolutely. You need to see every tree, not just the forest. We had someone buy property once to start a business, and then she found out the property wasn't zoned for what she wanted to do. I don't remember how that was resolved. It was a long time ago and it wasn't my client, but that's an example of what people can run into."
Q: Where did the idea for the support series come from?  
SM: It came from the Entrepreneurs' Organization, which is a global operation that works exclusively with multi-million dollar businesses. I opened up their Inland Empire chapter last summer. It's called EOIE. I've tried to model our program on that, even though we're working with the smallest businesses, not the largest. But I believe the model will work with small businesses, and we have tons of small businesses in Riverside."
Q: How many?
SM: About 4,500 are in the category we're working with: less than five employees and less than five years in operation. About 60 businesses have applied so far. We'll select 15 from however many we end up with and go from there, meet twice a month for three months.
Q. Was the program your idea?
SM: Yes. Riverside encourages people to do that, to come up with new projects and different ideas. The city is very good in that regard.
Q: Why is  so difficult for any new business, regardless of its size, to succeed?
SM: Because people don't know all of the things they should know about running a business. They might be very good at one thing – finance, for example – but not know how to provide good service. They don't have enough of a business background, a lot of the time. Our program will allow them to meet people who have experience and can help them.  Also, running a business can be very stressful. There are people who can help with that.
Q: How are you going to judge success?    
SM: "If we help a struggling business, if we get them to where they're creating new jobs, then that would be a success."