The latest trend in Riverside County? Start your own police department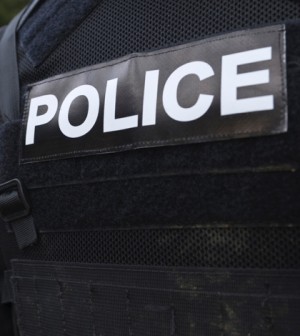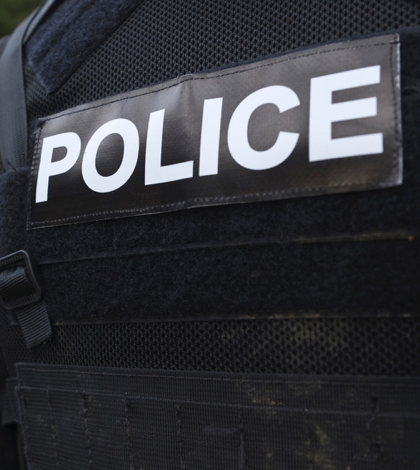 One city has already begun that process, and another is seriously considering doing so. Officials in both places believe it will save money in the long run, but there are considerable hurdles to overcome.
One Riverside city is currently putting together its own police department, and another is seriously considering following in its footsteps.
In November, the Menifee City Council voted unanimously to begin creating its own law enforcement agency.
Menifee is one of 17 cities that contract with the Riverside County Sheriff's Department, and it's more than pleased with the service it has received since it incorporated 11 years ago, City Manager Armando Villa said.
But, like almost every city, Menifee is trying to cut spending, and it's decided forming its own police department is a good way to do so. The city paid approximately $15 million to Riverside County for law enforcement last year, a figure based in part on 176 patrol hours per day, according to Villa.
Menifee officials expect that figure to go up to at least $25 million per year by the 2024-25 fiscal year, according to a lengthy study that breaks down how much it will cost the city to start its own police department.
With its own police force, the city could cut those costs by $10 million to $13 million a year, the report found. The tough part probably would be the start-ups cost: approximately $12 million, which would be taken from the city's general fund, Villa said.
In April, Menifee hired Pat Walsh, a 35-year law enforcement veteran and a former deputy with the Los Angeles County Sheriff's Department, to be its first chief. Walsh, who could not be reached for comment, is in charge of having the department in place July 1, 2020, its scheduled start-up date.
If all goes as planned, the Menifee Police Department will start with 20 to 30 sworn officers, 35 to 40 staff members and a contingent of sergeants and lieutenants.
Menifee's efforts are being helped by Measure DD, a one percent sales tax approved by city voters in November 2016 to help pay for general services.
Menifee officials began considering starting their own police department in 2015, when county officials began talking about charging contract cities more for the services of the sheriff's department.  Another factor was the city's population, which is expected to grow from its current level of 100,000, to 110,000 in five years.
"I'd say we're about 20 percent along in getting the department started," Villa said. "The city council directed staff last fall to get started and we've gone from there. We'll know in the first year or two how much money we're likely to save."
While Menifee sets up its own law enforcement, another Riverside County city is moving toward doing the same thing.

Eastvale last month agreed to study the possibility of breaking away from the Riverside County Sheriff's Department. Like Menifee, Eastvale has contracted with the Riverside County Sheriff's Department since its incorporation in 2010.
Also like Menifee, Eastvale officials have only positive words regarding the sheriff's department, but city officials believe they can save money over time by managing their own staff and officers.
Eastvale expects to pay about $75 million for law enforcement services to Riverside County during the next five years, about $6.5 million more than a city police department would cost during its first five years in operation, according to a city report.
The report also notes that Eastvale's law enforcement costs have risen 30 percent during the past five years, above the regional cost-of-living index.
But Eastvale is still trying to determine if a majority of its 73,000 residents want to have their own police department, or are they satisfied with what they're getting from the sheriff's department.
"We only want to do it if it's something the people want us to do," said Mayor Todd Rigby in March, when the city council discussed the matter during a regular council meeting. "It's a big decision, a lot like starting up a new business."
Eastvale's safety commission is expected to take up the proposal during its meetings in June and July, Councilman Clint Lorimore said.
"If it makes sense financially then we'll do it," Lorimore said. "What we need right now is feedback from the public."
There are many obstacles to overcome when starting a police department, including finding people who are qualified to fill the positions, Moreno Valley City Manager Tom DeSantis said.
"You need trained, qualified people when you're starting a department, and there's a real shortage of people like that," said DeSantis, whose city is under contract for law enforcement with Riverside County. "You end up hiring from other law enforcement departments, and that can cost a lot of money."