Affordable apartment complex planned in Ontario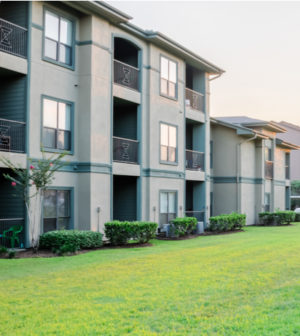 A groundbreaking is scheduled to be held today on a 101-unit affordable apartment complex in Ontario.
The Vista Verde Apartments at East Nocta Street and North Virginia Avenue will help anchor a modern urban village Ontario is developing in the heart of downtown, according to a statement.
The project is being paid for in part with a $35 million grant the city received through the California Transformative Climate Communities Program. It's being developed by the National Community Renaissance, a nonprofit in Rancho Cucamonga that builds affordable communities nationwide.
Units will be available to anyone who earns between 30 percent and 60 percent of the area's media income, which reportedly is about $55,000.
"We're pleased to have the opportunity to move forward with this critical piece of our downtown-area plan, and are grateful for our partnership with National CORE," said Mayor Paul Leon in the statement. "High-quality obtainable housing is a major determinant of a community's health and prosperity. These 101 units will have a huge impact not just on the lives of the families who live there, but the city as a whole."