Affordable Care Act has helped the Inland Empire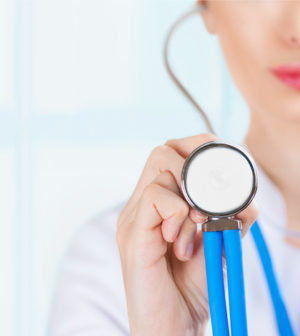 That was the consensus reached at a symposium at Claremont Graduate University, although participants agreed the federal health care program – better known as Obamacare – is far from perfect.
The Affordable Care Act has been a boon to the Inland Empire by getting more people health care insurance while giving the region an economic boost, according to one of the region's leading health care officials.
Since it went into effect in 2010, 124,000 people in both counties have gotten medical insurance through Covered California, the state-run exchange that manages the program in California, said Dr. Bradley Gilbert, chief executive officer of the Inland Empire Health Plan.
Gilbert spoke at a recent panel discussion at Claremont Graduate University that examined the impact the Affordable Care Act has had on Riverside and San Bernardino counties.
"It's had an economic impact, but the main thing it's done is it has gotten more people health insurance," Gilbert said. "More people with chronic health problems, like diabetes or cardiovascular disease, can get treatment. I think that's the most important thing."
The Affordable Care Act, better known as Obamacare, has had a huge impact on Medicaid, the federal and state health care insurance program for low- income families and individuals, Gilbert said.
In California, the Affordable Care Act expanded Medicaid eligibility from 100 percent of the federal poverty rate to 138 percent of the federal poverty rate. Regulations were also expanded so that low-income adults without children would be eligible.
In California, 3.7 million people have been added to Medi-Cal – as Medicaid is known in the state –  because of the Affordable Care Act's eligibility expansion.
Roughly 400,000 more Inland residents are insured by Medi-Cal than were insured before the Affordable Care Act went into law, and another 240,000 Inland residents signed up for Medi-Cal under the old guidelines during that time, Gilbert said.
Gilbert has first-hand knowledge of the increase in Medi-Cal enrollees. The not-for-profit Inland Empire Health Plan, which began in 1996 and today serves about 1.2 million members, helps Inland residents secure the best Medi-Cal plan available to them.
"Before the ACA we had one of the highest uninsured rates in the country, about 20 percent," Gilbert said. "Now it's down to seven or eight percent."
The Affordable Care Act has also created between 40,000 and 50,000 jobs in the Inland Empire, said Deborah Freund, professor of economic sciences at Claremont Graduate University and the moderator of the panel discussion.
The landmark federal program is pumping about $1 billion a year into the local economy five years after it became law, according to a study the Inland Empire Health Plan published in July.
That has led to roughly $2.5 billion a year in economic activity – the so-called multiplier effect – in Riverside and San Bernardino counties, according to Gilbert.
"The ACA has created an economic engine for the entire Inland region," Gilbert said. "I think it would  be accurate to say that it's had a major impact on the local economy."
Park Tree Community Health Center, a medical home that assists underserved patients on the west side of the Inland Empire, has gone from 14 to 80 employees during the past three years because of the Affordable Care Act, said Ellen R. Silver, a former nurse practitioner and the organization's chief executive officer.
Those jobs are mostly medical technicians and assistants that pay about $11 an hour, Silver said during the discussion.
"These jobs are a very good way to get into the workplace," she said.Certainly the Affordable Care Act, which President Trump has vowed to eliminate, has had it share of problems since it became law.
It sustained a terrible rollout, with repeated glitches to its website, and President Obama's pledge that no one would lose their existing care involuntarily because of the Affordable Care Act turned out to not be true.
While it has reduced the number of uninsured people in every state, the price of health plans in new markets has gone up while the number of plan options is declining in a lot of places, according to reports.
So far, all attempts by the current Congress to repeal the Affordable Care Act have failed by a handful of votes in the Senate. Should it ever go away it would be a major blow to the Inland Empire, but one panel member said he's doesn't believe that will happen.
Taking health care away from people, especially those undergoing treatment, would not be smart politics, said Richard Pitts, medical director of the Arrowhead Regional Medical Center in Colton.
"I'm going to make a prediction and say that, despite all the talk you hear, Obamacare isn't going away,"  Pitts said. "It will be tweaked but it's not going away. I think word has gotten out that getting rid of it would not be a good idea."
Since the Affordable Care Act passed, Arrowhead Regional has seen its emergency room visits drop from 120,000 to 90,000 a year, the result of more people in the Inland Empire being insured, Pitts said.
Still, Pitts admitted the program is far from perfect and that its critics are not without merit in some instances.
"Some people might argue that Medicaid never had anything to do with adults who don't have children," Pitts said.