Airline to add Florida flight at OIA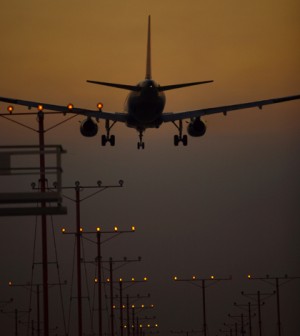 Frontier Airlines is adding a daily flight from Ontario International Airport to Orlando, Fla.
The flight, the first non-stop service between the two cities, is scheduled to begin Aug. 13, according to a statement released Tuesday by the Ontario International Airport Authority.
The outbound Airbus A320 will leave Ontario International at 12:59 a.m. and land at Orlando International Airport at 8:47 a.m. The return flight will leave Orlando at 9:27 p.m. and arrive at Ontario International at 11:30 p.m.
All times are local.
"Our goal from the start was to provide convenient and competitively priced air service at Ontario for leisure and business travelers from the Inland Empire, Orange County and Eastern Los Angeles County," said Alan D. Wapner, airport authority president, in the statement. "Frontier's decision is a clear sign that travelers see the value of the seamless and hassle-free experience they get at Ontario."
Based in Denver, Frontier Airlines began flying out of Ontario International in October 2017. It has flights from there to Denver, Austin and San Antonio, with the Austin and San Antonio Flights continuing to Dulles International Airport in Washington, D.C.
More than 1.4 million passengers are expected to pass through Ontario International between Memorial Day and Labor Day, which would be a 12.1 percent increase compared with the same period in 2017, according to the statement.