Alta Pacific posts solid quarter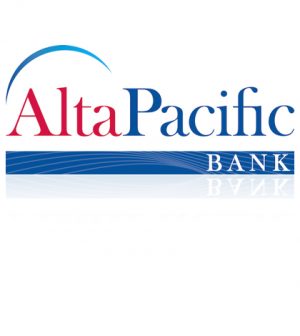 Alta Pacific Bancorp has announced an income of nearly $3.9 billion, or 54 cents per share, for the first nine months of this year.
The financial institution, the parent company of Alta Pacific Bank, had a net income of $875,000 – 13 cents per share – for the third quarter, according to data the company released Tuesday.
Assets totaled $4.2 billion as of Sept. 30, an increase of $72.2 million – 20.5 percent – compared with end of last year.
Total loans were nearly $269 million, while deposits added up to $340.5 billion. Compared with last Dec. 31, those were increases of 15.4 percent and 23.1 percent, respectively.
Alta Pacific is an independent bank that specializes in loaning money to small to medium-sized businesses in California. It's based in Santa Rosa but has a strong presence in the Inland Empire, with branches in Ontario, Riverside, San Bernardino and Temecula.