Another double digit increase in passengers for OIA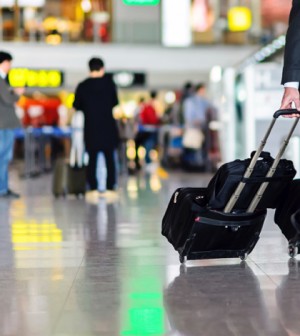 Passenger traffic at Ontario International Airport rose 10.5 percent in October, the fourth consecutive month the airport's passenger count experienced a year-over-year increase.
More than 504,000 travelers – 480,000 domestic and 24,000 international – passed through the airport last month, increases of 10.3 percent and 13.9 percent respectively, the Ontario International Airport Authority reported.
More than 4.5 million passengers arrived and departed during the first 10 months of this year, more than 4.3 million of which were domestic travelers.
Also between January and October,  total travelers rose 8.3 percent year-over-year, including a nearly seven percent domestic increase and a 38.5 percent in international travelers.
"Passenger growth continued to be strong in October, a reflection of the ongoing confidence airlines and air travelers have for Ontario," said Mark Thorpe, chief executive officer of the Ontario International Airport Authority, in a statement.  "It is a reminder that our customers remain highly satisfied with our facilities, services and amenities, not to mention Ontario's hallmark stress-free experience."
Shipments of commercial freight rose 4.6 percent in October to more than 66,000 tons. Freight volume was up 3.5 percent, to more than 605,000 tons, from the first 10 months of last year, the authority reported.