Apple Valley retail center to include Starbucks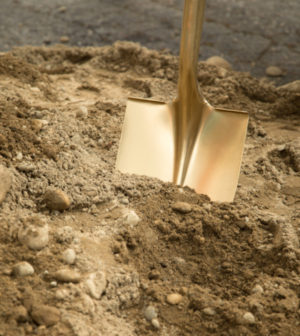 A groundbreaking ceremony was held this week in Apple Valley on a retail center that will include the town's third Starbucks.
Nico Plaza will cover 4,500-square-foot at the southwest corner of Kasota Road and Outer Highway 18, across from St. Mary's Medical Center, according to a statement on the town's website.
The project is expected to be up and running in April 2020, said Charlene Engeron, Apple Valley spokeswoman.
Developer Indra & Co. in Los Angeles is looking for at least one more quick-service restaurant in addition to Starbucks. 
Part of the project will require South Outer Hwy 18 to be permanently closed between Tuscola and Kasota roads. A new street will be built immediately south of the project to cut  congestion at Kasota Road and Outer Highway 18.
About 25 people attended the groundbreaking ceremony, which was rescheduled from Nov. 20 because of rain, Engeron said.