Autism collaborative opens Riverside location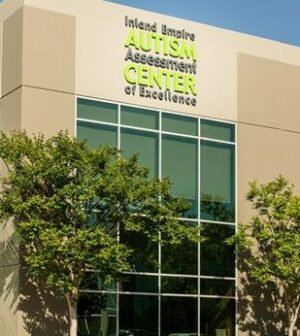 Inland Empire Autism Assessment Center of Excellence
The Inland Empire Autism Assessment Center of Excellence, a local nonprofit agency, has opened a clinic in Riverside.
Located at 19314 Jesse Lane, the facility is an evaluation-only operation whose staff includes neuropsychologists, pediatric neurologists, pediatricians and speech and language pathologists, according to a statement.
The center determines the severity of the autism and what treatment is needed. It takes children who have been pre-screened and conducts a diagnosis involving neuro-psychologists, pediatric neurologists, developmental pediatricians, occupational therapists and speech therapists.
Most clinical services are delivered through Loma Linda University Health Systems. Last year the Center for Disease Control in Atlanta estimated that one in 59 children in the United States that suffer from autism, according to the statement.