Bank has solid quarter, year-to-date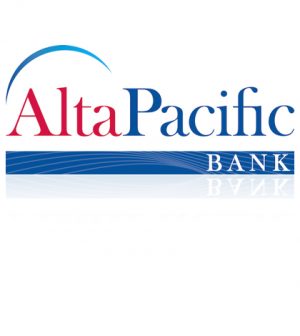 AltaPacific Bancorp reported $1.3 million in net income, or 22 cents per share, for the second quarter of this year.
The financial institution also had a year-to-date income of $2.4 million  – 39 cents per share – as of June 30, according to the company's second quarter report, which was released Tuesday.
Total assets were $434.2 billion, an increase of 3.7 percent – $15.6 million – during the first six months of this year. Lease losses were $4.1 million, about 1.4 percent of the loans AltaPacific gave out during the first six months of 2018.
AltaPacific is based in Santa Rosa but has a strong presence in the Inland Empire, with branch offices in Ontario, Riverside, San Bernardino and Temecula, according to the statement.