Bank merger is official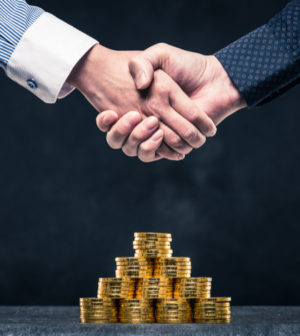 The merger of CVB Financial Corp. in Ontario and Pasadena-based Community Bank has been completed.
First announced in February, the transaction became official late Friday afternoon, according to a statement released by both financial entities.
Value of the deal is approximately $903 million.
The agreement joins Citizens Business Bank, a wholly owned subsidiary of CVB Financial, and Community Bank. About 30 million shares of CVB Financial stock will be issued to Community Bank shareholders, as well as $177.5 million "in aggregate cash consideration," according to the statement.
Marshall V. Laitsch,  Community Bank's former board chairman, has been appointed to serve on both boards of directors.
"We welcome all Community Bank associates, shareholders and customers to Citizens Business Bank and CVB Financial Corp.," said Christopher D.Myers, CVB Financial's president and chief executive officer, in the statement. "This merger furthers our strategic objective to be the premier business bank headquartered in California."
CVB Financial has approximately $11.8 billion in assets and is one of the 10 largest bank holding companies based in California.