Bank reports strong year so far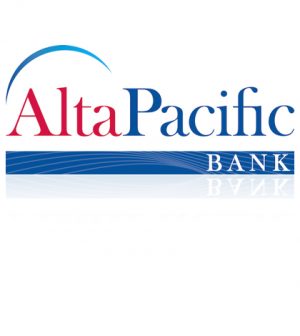 AltaPacific Bancorp has reported $3.7 million in net income for the first nine months of this year and $1.3 million for the third quarter.
That worked out to 63 cents and 23 cents per share, respectively, according to the quarterly report the bank released Monday.
AltaPacific's total assets were $431.1 million as of Sept. 30, an increase of $12.5 million compared with the end of last year.
Total loans were $322.3 million, up $26.6 million from Dec. 31, while deposits totaled $339.5 million, an increase of $4.4 million during that time.
AltaPacific's Riverside and San Bernardino branches, its two newest offices, have recorded a 29 percent increase in loans and a 19 percent increase in deposits since the start of the year, according to the report.
The Santa Rosa-based financial institution is the parent company of AltaPacific Bank. It also has branch offices in Ontario and Temecula.