Building occupied by health club sells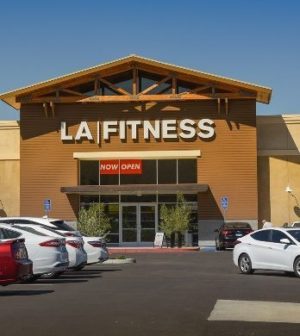 A 37,000-square-foot building in Temecula occupied by LA Fitness has been sold.
The structure, at 29920 Temecula Parkway, sold for $13 million to a family trust in Los Angeles whose identity was not disclosed, according to a statement released by Hanley Investment Group Real Estate Advisors in Corona Del Mar.
The seller was an Irvine-based private developer represented by Hanley Investment who also wished to remain anonymous.
Completed earlier this year, the building occupies 3.7 acres at Temecula Parkway and Interstate 15. About 68,000 vehicles pass by the site every day while traveling Temecula Parkway, according the statement.
The building is an anchor in Gateway to Temecula, a lifestyle center with 61,000 square feet of commercial space that includes a Starbucks with a 24-hour drive-thru, Chevron, Verizon Wireless, and 4,000 square feet of office space.
LA Fitness, the building's only tenant, recently signed a 15-year lease on the property, according to the statement.