Bus service to make more stops at OIA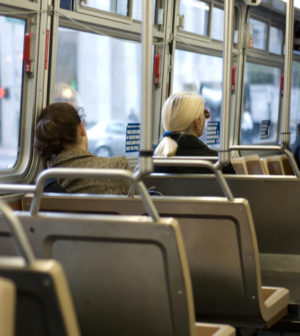 Omnitrans, San Bernardino County's largest public transportation agency, will soon increase its service to Ontario International Airport.
Beginning Tuesday, the transit service's Route 61 service will stop at the airport every 15 minutes, airport and Omnitrans officials announced Monday.
The added service will happen between 4:45 a.m. and 10:45 p.m. on weekdays.
"Ontario International Airport …  should be more readily accessible by public transit, particularly as we add air service and the number of passengers we serve continues to rise," Alan D. Wapner, president of the Ontario International Airport Authority and an Omnitrans board member, said in the statement.
Stops every 15 minutes are expected to make the airport, which served more than 380,000 passengers in July, more accessible to people who use public transportation. Route 61 buses will stop immediately east of the baggage claims in both terminals.
Route 61 serves Pomona, Montclair, Ontario, Rancho Cucamonga and Fontana. It connects to Metrolink stations in Pomona and Fontana, other Omnitrans routes and other bus operators, according to the statement.