Business up in May at OIA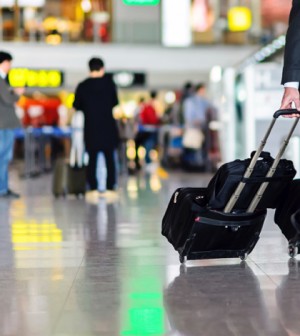 Passenger count and cargo volume at Ontario International Airport jumped considerably in May, according to data.
More than 475,000 peopled traveled through the airport last month, an increase of 8.3 percent compared with May 2018, the Ontario International Airport Authority reported.
Also, more than 68,000 tons of freight and mail moved through Ontario International last month. That was about 5,000 tons more than in May of last year, an increase of  7.8 percent.
Domestic passenger volume grew seven point five percent in May, to more than 449,000, while international travel increased by nearly 25 percent to more than 26,000 passengers.
Ontario International's three international carriers are China Airlines, Aeromexico and Volaris.
More than 2.1 million people traveled through Ontario International during the first five months of 2019, a nearly six percent increase year over year.
Domestic passenger traffic during that time was more than 1.9 million, an increase of 3.4 percent. International travelers increased by 72 percent, to nearly 122,000, according to the airport authority.