Cal State San Bernardino recognizes top teacher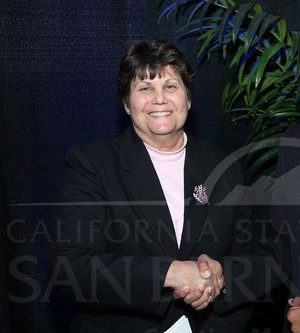 CSUSB
Kathie Pelletier, a management professor at Cal State San Bernardino, has received that institution's highest teaching award.
Pelletier, who has taught at the university since 2008, was named recipient of the 2017-18 Golden Apple Award, according to a statement on the school's website.
"The Golden Apple Award recognizes outstanding teachers who are highly effective at their craft and who have a significant impact on our students," President Tomas D. Morales said in the statement. "[Pelletier] has really been an exceptional leader on this campus."
Pelletier's students gave her high marks for overall quality of teaching and for making specific contributions to their learning, according to the statement.