Cannabis Landlord alleges political witch hunt, retaliation by City of San Bernardino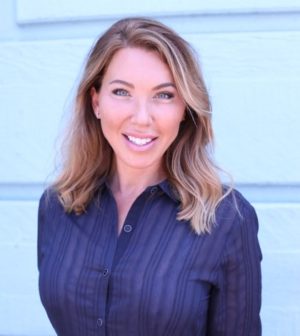 By: Jim Steinberg
Narrow bright red light beams from laser sights attached to assault rifles blazed through windows of the four bedroom, three bathroom house belonging to the mother of five small children.
More than a dozen San Bernardino police officers in SWAT-like gear were in front the Pacific
Palisades house belonging to Stephanie Smith and her husband, who was out of town.
At the time officers approached her front door, then 43-year-old Smith was holding one of her two-year-old twins while the other was behind her.
She recalls an officer saying "'put your hands up…drop the baby'."
Meanwhile, another was yelling "exit the house.'"
Doing either was impossible, she said, because officers kept rushing in through the front door.
"I was afraid they were going to shoot me," Smith said.
After eventually safely placing her daughter, Starlie, on the ground, the girl began screaming, Smith said.
That was in December 2017.
Smith, a wealthy real estate investor who is an advocate for legalized marijuana, was not arrested — that time.
But a second police raid on her house on Feb. 20, did lead to her arrest for unlawful possession of 750 hydrocodone pills.
"All the pills are mine and they were purchased in 2007 while I was a licensed practicing physician," says Smith's husband. The pills, many of which were still in their original bottle from Henry Schein, a worldwide medical supply company, were used in the couple's booming Beverly Hills liposuction surgery center. The clinic shuttered in 2008 and the medications and supplies were thrown into a box which ended up in the couple's garage.
The couple's liposuction center thrived, in part, because their approach was to flat fee, all-inclusive pricing that included a take-home "care package" of dressings, special garments, five days of antibiotics, a few pain pills and other items.
Patients liked the idea that after the procedure they didn't need to go to a pharmacy. "We sent patients home with small bags of pills so they could go directly home, lay down, watch TV and recover," Smith said. "The police conveniently fail to mention that they also found antibiotics, lidocaine, and all the surgical instruments and medications used in the clinic in the same dusty box," says Smith, "They are doing their best to smear me again."
Smith's Industrial Partners Group, owns more than two million square feet of industrial space, mostly in Southern California. Among her tenants are a Walmart, an airplane parts maker, a commissary for food trucks, a company that makes roll-up doors and another that sells attachments for heavy equipment.
She also rents space to cannabis growers and manufacturers.
Smith said that just as she doesn't get involved with the running of the aircraft parts business, she has no role in the operations of her cannabis-related tenants.
WORLD OF CASH
The difference between the 2017 and 2019 raids was the presence of $200,000 in cash, Smith said.
Officers saw the box of pills during the first raid but did nothing about them, she said. "But this time they found cash and they needed a reason to seize the money," says Smith, "They went through my home with a fine tooth comb and they only thing they could find was a dirty box with my husband's old pills," says Smith.
While it might seem odd that someone who isn't peddling drugs has that much cash at home,
Smith explains that having a mountain of cash at home isn't a normal occurrence. Most of the time she doesn't keep much cash at home.
But property taxes were coming due and Smith has paid taxes in cash for years.
So where did the cash come from?
"A lot of my tenants pay rent or security deposits in cash," says Smith. Because marijuana is still illegal from the federal perspective, cannabis businesses can't use federally chartered banks. The billion dollar cannabis industry is shut out from traditional banking and operates almost entirely in cash.
"This is a bogus case and they (San Bernardino police) know it," said Mark Werksman, Smith's Los Angeles based criminal attorney. The arrest was retaliation for Smith's allegations of corruption in San Bernardino's handling of marijuana licensing, he said.
There will be a preliminary hearing on the arrest charges in Airport Superior Court in Los Angeles on April 25.
"The Los Angeles District Attorney's office has unknowingly been drawn into a political war," said Ben Eilenberg, her Riverside-based civil attorney.
Following the 2017 raid and her arrest earlier this year, Eilenberg said the San Bernardino police "have been very careful" in how they worded things regarding Smith and her businesses.
LABELED BOGYMAN AND DRUG LORD
But media accounts jumped to conclusions, with one calling her a drug "queen-pin" and others branding her as a world class marijuana grower.

The Davis re-election campaign was anything but careful with how they described her, Smith said.
"They needed to create a boogeyman to scare voters and distract from Davis' failures," says Smith, who supported Valdivia for mayor, "Even though I'm a mom and well known landlord who lives 80 miles away, they choose me." One election flyer from Davis featured a stock image of prostitution adjacent to Smith's head and shoulder photograph.
Smith also alleges San Bernardino police were unprofessional and exhibited disturbing behavior in their two Pacific Palisade raids.
On the first raid, in addition to the terrifying home entry, at some point officers, Smith alleges, opened a bag containing vibrators, disassembled them, and arranged the parts in a suggestive "sculpture" on top of her bed.
On the second raid some officers posed for "selfies" with the cash piled up on the kitchen table. Others took selfies in the backyard, which offers an ocean view, she said.
San Bernardino police and former Mayor Davis did not provide responses after numerous attempts over several days to incorporate their comments into this article.
PAYBACK FOR POLITICAL ACTIVISM ALLEGED
Although at one time, Smith says she was the largest landlord for marijuana-related businesses in California, that "title" has likely been eclipsed by a real estate investment trust.
In a recent interview, Smith alleged the San Bernardino police department's aggressive actions against her are retaliation for her legal, verbal and political challenges to the city's marijuana policies.
In addition to legal actions in San Bernardino, Smith has filed lawsuits, sometimes in partnership with the American Civil Liberties Union, in Colton, Hemet and Moreno Valley in an effort to open up the marijuana market.
"Litigation is always a last resort," she says. In all situations, the lawsuits followed many discussions that "failed to open ears."
On Feb. 25, Smith filed a lawsuit seeking to stop the licensing of 16 commercial cannabis operators approved by San Bernardino City Council a few days before.
The lawsuit alleges that city licenses were awarded, not on merit, but instead on a complex "pay for play" arrangement.
That lawsuit followed months of intensive open records requests seeking documents and email communication between city staff, former San Bernardino Mayor Davis, members of his reelection team and potential cannabis operators, Smith said.
In late February, Superior Court Judge Janet M. Frangie, hearing the case for vacationing Judge David Cohn, granted a temporary injunction halting the issuance of the licenses. But on March 8 hearing, Cohn lifted the restraining order and set a hearing on the matter for March 29.
This was not Smith's first lawsuit against San Bernardino's handling of the marijuana business authorized by California's Proposition 64, which was approved in 2016.
In late March 2018, Smith filed a lawsuit against San Bernardino's Proposition O which alleges the ordinance created a monopoly for certain cannabis operators and bans those operators who have had anything to do with cannabis operations from running a business in San Bernardino.
In a statement, Smith said, "the misguided ordinance is a backdoor ban that continues the city's illogical campaign against a legal product."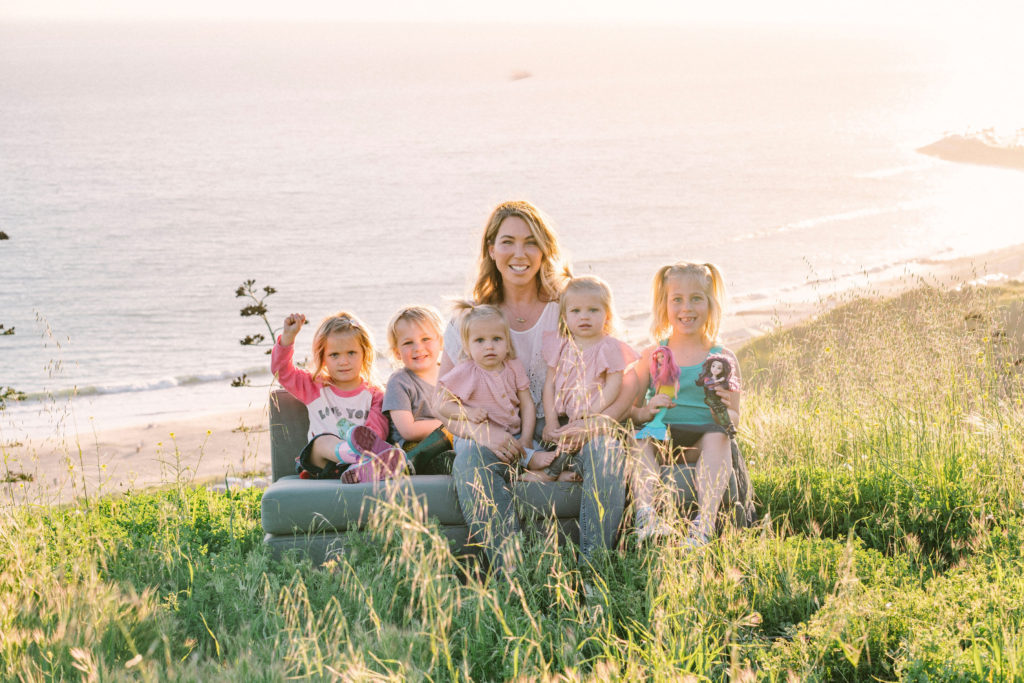 Looking over what is happening to her in San Bernardino, Smith said she is amused at simultaneously being portrayed as a world class marijuana queen-pin hustling pills for $5 each out of her multimillion home while managing a real estate empire and taking care of five small children. "What they've said about me is so stupid and implausible that I can't believe they can say it with a straight face," says Smith.
All coming from a small city 80 miles away that she has visited perhaps a dozen times.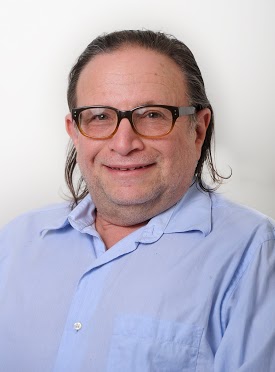 Jim Steinberg has worked for daily newspapers in Arizona, Texas, Florida, and California as a reporter and editor. He was business editor for the San Bernardino Sun for a decade and worked for its successor organizations, including the Southern California News Group until 2017. During that time with the Sun and its successors, he won national awards in environmental writing from the Society of Professional Journalists as well as the National Headliner Award, from The Press Club of Atlantic City.