Car wash chain to locate in Victorville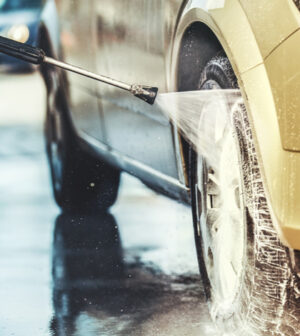 A self-service car wash chain plans to build its first facility in the Mojave River Valley on a Victorville parcel it bought recently.
Quick N Clean is expected to open next spring at 14812 Bear Valley Road, according to a statement released by Progressive Real Estate Partners in Rancho Cucamonga.
The project will include a 150-foot long wash tunnel, 35 vacuum stations and a 5,400 square-foot office and storage building. It will be Quick N Clean's first in the Mojave River Valley region of the Inland Empire
A Santa Monica private investor whose name was not released sold the land to Quick N Clean for $1.5 million.
The parcel is immediately east of Interstate 15. Nearby businesses include Starbucks, Panda Express, Burger King, Carl's Jr., Popeye's Chicken and John's Incredible Pizza. An Avid Hotel with more than 80 rooms is expected to be built in the area.
Founded in the 1990s, Quick N Clean operates more than 40 express car washes in California, Arizona, Colorado, Nevada and Texas, according to the statement.