CBB Arena ranked among best in world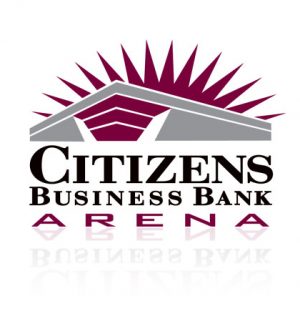 Citizens Business Bank Arena has been ranked among the top 200 arenas in the world by a concert industry trade journal.
The facility, which opened in October 2008, placed 95th globally and 53rd domestically based on concert ticket sales last year, according to Pollstar's recent year-end rankings.
Based in Fresno, Pollstar publishes quarterly, mid-year and annual rankings of arenas throughout the world. The publication also placed Citizens Business Bank eighth in the United States among arenas with fewer than 15,000 seats.
Last year, Citizens Business Bank Arena – which also hosts ice shows and minor league hockey and basketball – sold 204,380 concert tickets, a record for the facility. It hosted 20 concerts, double the number it hosted in 2016, according to a statement released Monday by the arena and the Greater Ontario Convention and Visitors Bureau.
The arena also had 229 event days and 251 events last year, both of which are records for the 10-year-old facility.
"We are proud to have accomplished this milestone" said Michael Krouse, president and chief executive officer of the bureau and the arena, in the statement. "We planned a new direction when we took over management of Citizens Business Bank Arena and now, a year later, we are seeing the results"
Citizens Business Bank Arena has been managed by Pennsylvania-based SMG Worldwide Entertainment & Convention Venue Management since July 2016, according to the statement.