Chaffey College starts classes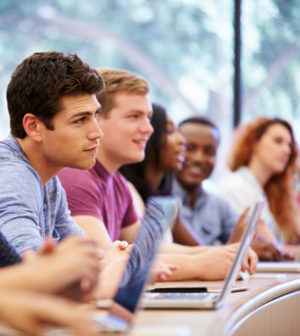 Chaffey College welcomed 21,000 new and returning students to the start of classes Tuesday, at its three Inland Empire campuses and online.
Approximately 3,200 students are enrolled at the Fontana campus, and 3,700 in Chino. The school has about 5,200 students studying online.
The remaining 8,900 students are attending classes on the Rancho Cucamonga campus.
"Our students will have many exciting opportunities to pursue this year thanks to the new programs we're offering and the talented faculty who will be teaching them," said Henry Shannon, Chaffey College president and superintendent, in the statement. "I look forward to seeing all of the new and familiar faces on our campuses this week."
Chaffey College is offering more than 70 new courses this year along with 19 new degree and certificate programs. One public health associate's degree program addresses the increasing needs of the Inland Empire's workforce due to the Affordable Care Act, better known as Obamacare, according to the statement.