Chino company continues work growing private aviation in China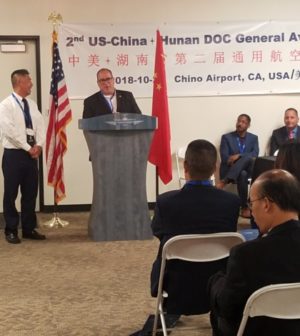 By Jim Steinberg
China moves very slowly.
"But once they find their way, they make things happen. Nothing gets in their way," said Karl Yi Zhao, Director of China Business Development for the Threshold Aviation Group.
Threshold recently held its second annual U.S/China conference on general aviation at their 175,000 square feet of hangar space at San Bernardino County's Chino Airport, located about three miles southeast of Chino.
Threshold is a diversified aircraft maintenance, aircraft management, fixed-based operator, aircraft charter and storage company.
Under the leadership of Mark DiLullo, founder and chief executive officer, Threshold has embarked on a long-term program to help China develop its nascent general aviation industry.
China recently began loosening very tight restrictions on general aviation setting up this undeveloped transportation sector for rapid growth.
And Threshold is seeking to become a key player in the transition process.
"We want them to let us assist them in hooking up with United States aviation businesses, whether us or somebody else," Douglas Crowther, Threshold's Director of business Development, said following the conference, which was held Friday (Oct. 26).
"America has an incredible blueprint for aviation and that blueprint should be adopted and expanded for China," DiLullo told conference attendees, which included 20 government and aviation-related executives from China and 25 U.S., mostly aviation related business leaders and San Bernardino County officials.
"Most of the time the American dream is about the individual…who has dreams and ideas," he said, predicting that will become the path that Chinese general aviation takes for its future maturation.
In the last five years, Chinese general aviation flying hours have soared at an average 11.2 percent annual rate, according to the Civil Aviation Administration of China.
"Meetings are great. Getting together is great," DiLullo said, but what really matters is the work that happens between those conferences.
The first conference, held in March 2017, was successful in generating several joint venture agreements between U.S., and general aviation partners and Chinese companies seeking U.S. partners, Threshold officials said.
Among these, earlier this year, Threshold signed an agreement with a Chinese company to develop and run training centers for Chinese pilots and mechanics. The agreement also included the establishment, in China, of airparks and fixed-base operations.
Airparks are developments allowing pilots runway access to their houses.
"It is my sincerest hope that our effort will be fruitful, bringing more high-paying jobs to the local economy, while bringing attention and praise to our county and its residents," DiLullo said.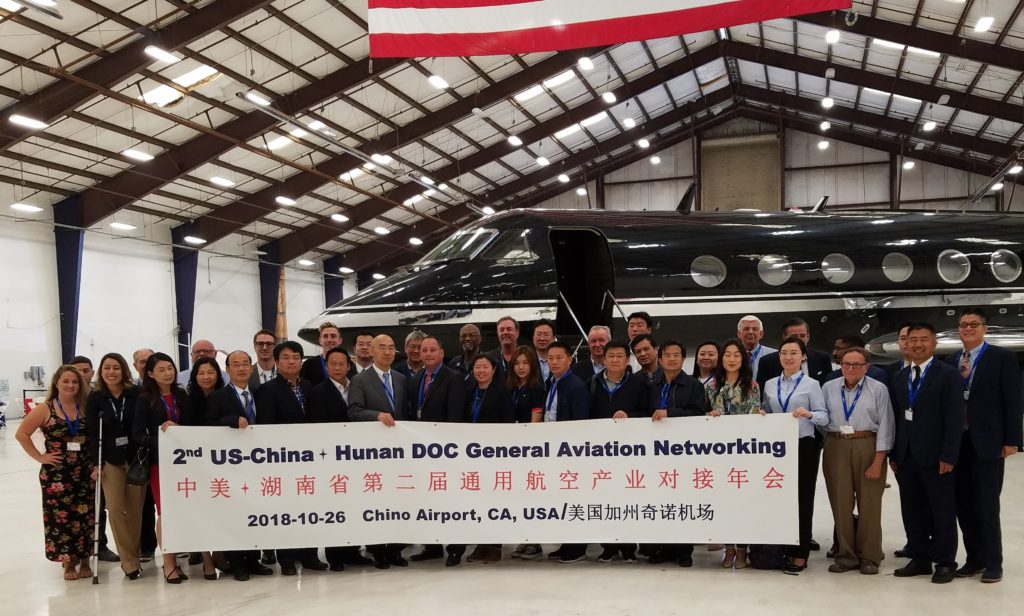 This year's event focused on the Hunan Province, a rapidly developing aviation and industrial hub with 73 million people, Zhao said. It drew 20 government and aviation-related executives.
Provinces in China operate with greater authority than do states in the U.S., Crowther said.
Haiyan Liu, commercial counselor with the Chinese Consulate in Los Angeles told attendees that Hunan Province is an "advantaged area" that will develop as an industrial base within China's general aviation industry.
And his office would "like to help participation and cooperation" with business development activities.
San Bernardino County has long recognized the importance of a China connection, Curt Hagman, vice chairman of the San Bernardino County Board of Supervisors, told attendees.
Some four years ago, the county made Wuxi, in Jiangsu Province, its first Chinese mainland sister city and Hagman said he and other county officials make four to six business development trips to China annually.
The county is currently negotiating with two Chinese air freight carriers for service to Ontario International Airport, he said.
On a personal note, Hagman said his two children have spent summers learning Mandarin in China.
With trade tensions high between the U.S. and China, this year it was difficult for Chinese attendees to obtain Visas for travel to the event, Crowther said.
"This will evolve," he said.
Most of the Threshold management team has grown up in the aircraft industry, Crowther said.
"We know what to do and what not to do. We can help China avoid mistakes and develop their General Aviation industry quickly," Crowther said.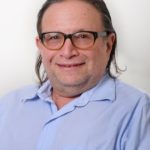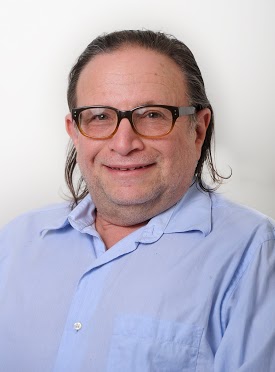 Jim Steinberg an award-winning business, environmental and medical writer.