Christmas comes early at SBIA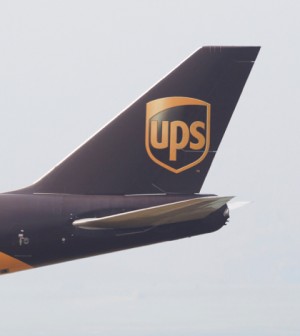 UPS will increase its flights at San Bernardino International Airport during the holiday season.
Both parties have reached an agreement that calls for UPS to operate up to 18 flights a week in and out of San Bernardino International, 14 more than last year, according to a statement released by the airport Tuesday.
Destinations for the cargo flights include Rockford, IL., a UPS regional hub, and Louisville, KY., its main hub.
About 200 workers are expected to be hired to assist with the extra flights, which are being added because demand is rising.
UPS, which calls the holidays its busies time of the year, expects to deliver roughly 750 million packages worldwide between Black Friday and New Year's Eve.
That would be a five percent increase compared with 2016, according to the statement.