Citizens Business Bank Arena gets new Wi-Fi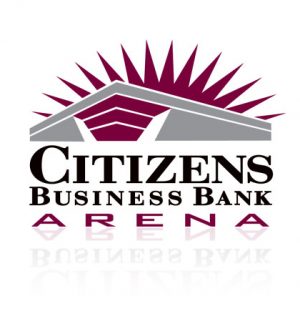 The system, which is high-speed and covers the whole arena, is good news for people who want to participate in social media while they're at an event.
Nearly 10 years after it opened, Citizens Business Bank Arena is finally entering the  21st  century.
Earlier this month, the 11,809-seat arena that hosts an estimated 300 public and private events a year unveiled a high-speed Wi-Fi service that can accommodate up to 5,000 users at one time.
The Xirrus system replaces the building's original WI-FI, which was so weak it was reserved exclusively for media and arena staff, said Michael Krouse, president and chief executive officer of the Greater Ontario Convention & Visitors Bureau.
"We're thrilled that we finally got this, but I'll admit we're a little late to the game," Krouse said. "Most other arenas have up-to-date Wi-Fi, but we didn't. It sat for 10 years without anything getting done, and it started to drive us crazy."
The new system debuted June 1, when the United States and Mexico's national arena soccer teams played before 2,500 fans.  Maintained by Inyo Networks in Rancho Cucamonga, the arena's Wi-Fi allows for Internet access of one gigabit per second as well as upload and download speeds up to 100 Megabits per second.
In layman terms, that's really fast, faster Wi-Fi than most similar-sized arenas provide, according to the city's press release announcing the system.
It's also a stark contrast to the old system, which was installed at time when Wi-Fi was nowhere near as sophisticated as it is now, and not as important to fans because the technology was so new.
When patrons were asked what could be done improve the arena, getting better Wi-Fi was high on the list of recommendations.
"It was so slow that we couldn't let the public to use it," said Sue Oxarart, the bureau's director of marketing and communications. "If we did, there was a good chance that it would crash and burn."
When SMG Worldwide took over management of the city-owned arena in July 2016, arena and city officials immediately began pressing the company for an upgraded WI-Fi system.
"People want to take selfies, they want to text or Instagram with someone who isn't there, they want to get on the internet and find what's going on," Krouse said. "That's why Wi-Fi is so important. We had to have it."
Besides providing a link to the outside world, the new system will also allow patrons to receive special offers during games, such as a seat upgrade, food discount or information about future events and where to buy tickets.
"We can do a lot of things with it," Krouse said. "It puts us in direct contact with everyone on social media, and we expect to get better at it as we get more familiar with it."
Wi-Fi in arenas, stadiums and other public venues is a relatively new development.
Today, fans are using the technology about as quickly as it's provided, but as recently as  2014, only millennials considered it important, according to TechRepublic, an online magazine geared to IT professionals.
"Others outside of that generation appreciated it but didn't demand it," TechRep in August 2016. "Two years later everyone, regardless of age, [expected] seamless connectivity at a game, concert or other entertainment event," the publication reported in August 2016
Demand for Wi-Fi at stadiums and arenas grew as smartphones began taking higher-quality photographs. Videos uploaded to various forms of social media, including Periscope and Snapchat, also helped increase the demand for more bandwidth capacity.
The NFL seems to have responded quicker than other major professional sports leagues when Wi-Fi started to become more popular.
Commissioner Roger Goodell declared in 2012 that he wanted all of the league's stadiums equipped with Wi-Fi. Today, only the Oakland-Alameda County Coliseum is without it, presumably because the Raiders are scheduled to begin playing in Las Vegas in 2020.
The Wi-Fi upgrade at Citizens Business Bank Arena cost $250,000 to install and is well-hidden from the people using it, said Elliott Ellsworth, Ontario's IT director.
"A lot of people were asking for a better system," Ellsworth said. "What we had before just wasn't adequate, but this covers the entire arena."
The upgraded Wi-Fi system will make it easier to attract people to Citizens Business Bank Arena and – perhaps more importantly – get them to return, said Darren Abbott, president of the Ontario Reign minor league hockey team.
The Reign, a Los Angeles Kings affiliate, have about 4,500 season ticket holders and average roughly 9,200 fans for a home game at the arena, Abbott said.
"I don't worry too much about the people who complain," Abbott said. "I worry about the ones that don't say anything about something they don't like, leave and never come back. The new system should help us with that."