City looks for outside help with animal control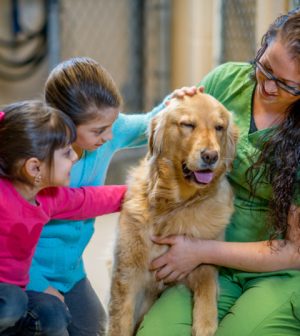 San Bernardino is considering partnering with Riverside County to provide animal control services in the city.
The city council is scheduled to discuss the potential agreement at its regularly scheduled meeting Wednesday, an arrangement that would provide "quality temporary care" while permanent homes for the city's stray animals are sought, according to a statement on the city's website.
San Bernardino's animal shelter, at 333 Chandler Place, is more than 50 years old and doesn't provide the services expected at a modern care facility. Those services include adequate kennels, climate control, ventilation, drainage and quarantine facilities.
Cost to rebuild the facility, estimated to be more than $18 million, would be too expensive.
If an outsourcing agreement is reached, the Chandler Place facility will be closed but the city will maintain field officers for animal control, City Manager Andrea Miller has said.
Riverside County would have a better chance of finding permanent homes for San Bernardino's unaccounted for dogs and cats because it attracts adopters from multiple counties.
"Just as we have been good neighbors to Colton, Fontana, Grand Terrace and Loma Linda in the past [when] we've provided services for their strays, Riverside County is now offering to be a good neighbor to San Bernardino," the statement reads.