Claremont Auto Center to add dealership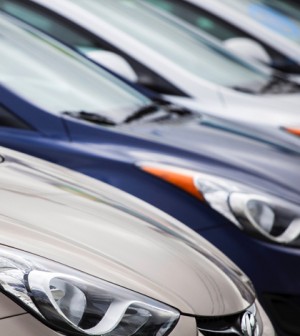 An investment group has purchased 4.4 acres at the Claremont Auto Center that will be used for expansion.
The property, at 667 Auto Center Drive, was sold by Brandywine Homes to Claremont Holding Co. LLC for an undisclosed sum, according to a statement.
Avison Young, the Toronto-based global real estate firm, represented Brandywine Homes in the transaction.
A building on the property will be renovated and used as a service department.
The property, which has been vacant for a decade, was part of an 11.4-acre parcel that Brandywine Homes planned to use for residential development.
The company sold seven of those acres in 2015, after it was unable to get the necessary zoning changes to build houses there. Chrysler, Dodge, Jeep and Ram dealerships now occupy that property.
Another dealership is expected to locate on the 4.4 acres within the next year to eighteen months, at which point Claremont Auto Center will be fully occupied, said Jodi V. Meade, principal with Avison Young and a member of the brokerage's automotive properties group.
Claremont Auto Center is on Mountain Avenue south of Interstate 10. Besides the Chrysler, Dodge, Jeep and Ram dealerships, the auto center is home to Claremont Hyundai and Claremont Toyota.