Comic Con slated for Ontario Convention Center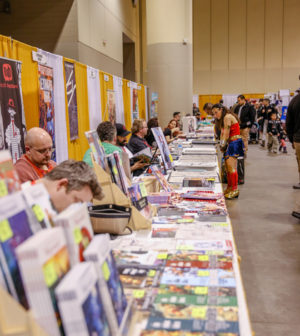 The Inland Empire's only comic book convention is scheduled to return to the Ontario Convention Center this weekend.
Comic Con Revolution returns for the third time to the convention center and will feature more than 200 guests and 160 exhibitors and two full days programming Saturday and Sunday, according to a statement.
Adam Faberman, writer for the CBS-TV sitcom "The Big Bang Theory" and voice actors Peter Cullen, Allen Oppenheimer and Tony Anselmo are scheduled to appear. Respectively, they provide the voices for Optimus Prime, Skeletor and Donald Duck.
There will also be two days of panel discussions, with topics to include Star Wars, Cosplay Revolution and self publishing. The two-day event is designed to appeal to appeal to everyone, from hardcore fans to first-time attendees.
For more information or to order your tickets to Comic Con Revolution
https://www.comicconrevolution.com/ontario/.  Tickets may purchased at the door on the day of the event but cost $5 more.