Community colleges hold graduation ceremonies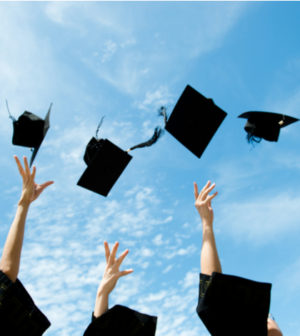 More than 6,000 graduates received degrees from the three schools in the Riverside Community College District Friday.
Moreno Valley College, Norco College and Riverside City College presented 9,881 degrees and certificates during separate graduation ceremonies, more than 2,800 than they gave out last year, according to a statement.
Moreno Valley College's class had 1,506 students who earned 2,158 associate degrees and 430 certificates. One hundred ten of those students completed their studies with a 4.0 grade point average. 
The Middle College High School graduating class included 35 students who earned 98 associate degrees.
Norco College graduated 1,246 students who earned 1,911 associate degrees and 188 certificates. Forty two member of that class graduated with a 4.0 grade point average and 41 were military veterans.
In addition to receiving their high school diplomas, 23 seniors from John F. Kennedy Middle College High School graduated with 64 associate degrees.
Riverside City College's 3,253 graduates earned 4,518 associate degrees and 676 certificates. The class is made up of 75 veterans, 35 foster youth and 150 who graduated with "great distinction," means a grade point average higher than 3.75, according to the statement.