Corona City Council fills vacant seat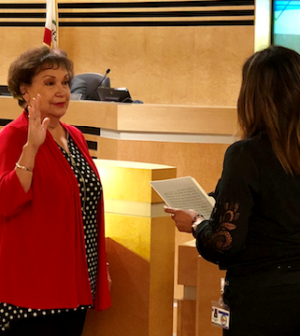 City of Corona
Yolanda Carrillo has been selected to fill the vacant seat on the Corona City Council.
Carrillo, the executive director and chief executive officer of the Corona-Norco Family YMCA, was sworn in during the Oct. 12 council meeting, according to a statement.
She replaces Dick Haley, who resigned from his at-large council seat several weeks ago because of health concerns. Carrillo will fill the remainder of Haley's term, which is scheduled to expire in two years.
A Corona resident for more than 20 years, Carrillo has worked for the Social Security Administration and the National Labor Relations Board.
She helped build the local YMCA into an 11-program operation and is a member of several boards of directors, including the Corona Police Community Partners Association and the Corona Chamber of Commerce, according to the statement.