Corona councilman retires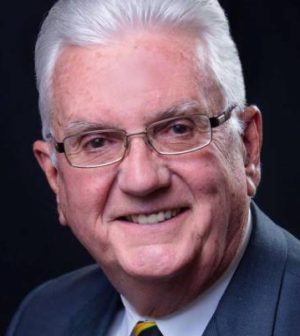 Corona City Councilman Dick Haley has left office.
Haley, who suffered a brain hemorrhage in a fall last month, tendered his resignation Oct. 4, according to a statement on the city's website.
"After discussions with and the advice of two neurologists, my family physician and my family, I have come to the conclusion that I cannot serve the city of Corona and am resigning my position as City Councilman immediately," Haley said in the statement.
Haley, a Marine Corp. veteran who served as a combat helicopter crew chief in Vietnam, was elected to the council in 2012. Before that he served as the city's treasurer for 10 years.
Haley was elected to the council at-large, and his term will expire next year, according to the statement.
State law requires that Corona fill the seat by appointment or special election no later than 60 days after the seat was vacated, according to the statement.