Corona gets started on its downtown plans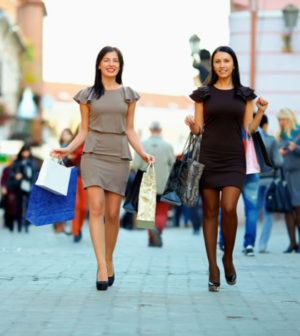 An agreement to restore the Corona Mall is the first step in making the area a place where people want to eat, work and socialize. The rest of the city's downtown restoration will follow a plan established nearly three years ago, according to city officials.
Corona has taken a major step toward restoring its downtown.
The city has signed an agreement with LAB Holding LLC, an Anaheim developer known for refurbishing old buildings and other entities rather than demolishing them and building something new, City Manager Darrell Talbert said.
That agreement, announced June 5, calls for Lab Holding to buy approximately half of the retail condominiums in the Corona Mall, the heart of the city's downtown.
Many of those properties – which are strictly for commercial use, despite being called condominiums – are occupied.
Lab Holding and the city's economic development department now have to determine which owners want to sell and for how much, a process expected to take about one year, said Ryan Cortez, the city's economic development coordinator.
"There's no start date," Cortez said in reference to the restoration, which the city is calling the "genesis" for the renewal of Corona's urban core. "Right now we have to figure out who wants to sell and who doesn't. If they don't want to sell, then we will work around them."
The agreement with Lab Holding comes two and a half years after a group of Corona staff members banded together, gave themselves the name "Next-Gen," and presented a blueprint for reviving downtown that included adapting and reusing existing retail space.
The plan, called Circle City Gateway, recommended "a pedestrian friendly environment for unique vendors, farmers markets and craft urban eateries," according to the statement announcing the Lab Holdings agreement.
Corona has been considering an upgrade of the city's downtown for years, once businesses there began to struggle and the area started to lose its appeal.
That trend started in the early 1970s, when the Galleria at Tyler in Riverside opened. Montclair Plaza, now Montclair Place, did the same thing to the Pomona Mall, also an outdoor shopping district in the heart downtown.
Restoring any downtown became more difficult in 2012 when, in a move intended to help balance the state's budget, California did away with all redevelopment agencies.  Corona officials have said the job can be done with state and federal funding and money from its capital improvement funds, among other possible sources.
"It all starts with fixing our urban core, and restoring the Corona Mall is the first part of that," Talbert said, "It's the logical place to start because it's the heart of downtown. What we want is a good, workable downtown, similar to what's been done in the City of Orange and Old Town Temecula."
What Next-Gen proposed remains the blueprint the city is following, Cortez said.
"Downtown" is loosely defined as a two-mile section of Sixth Street between east and west Grand Boulevard. Grand Boulevard runs in a circle and is listed on the National Register of Historic Places.
Sixth Street, Corona's main downtown thoroughfare, will be narrowed to one direction each way, making for better traffic flow. Diagonal parking will also be installed, making it easier to access businesses and get in and out of downtown.
Next-Gen also endorsed installing bollards – the movable post used to block or redirect traffic – along Sixth Street so that street fairs can be held there. The goal is to create a place where people not only shop and eat but "hang out" and socialize.
If all goes as planned, Corona will end up with a downtown that has more businesses and jobs, and an area that will generate greater taxable sales and more private investment.
However, no start dates have been set, and the cost of the project hasn't been determined.
LAB Holding's portfolio includes the Anaheim Packing House, an upscale food court with bars and local vendors inside a restored 100-year-old citrus packing house and the Costa Mesa Anti-Mall. The company is ideal for the downtown Corona Mall because the city wants to preserve that project, which dates to the early 1970s.
"They don't tear things down and they're good at attracting 'boutique' retail, which is what we're looking for," Talbert said. "They bring in jobs, and you end up with [a downtown]  no one else has."
LAB Holding officials could not be reached for comment.
No downtown restoration is easy, even in a strong economy. A plan that suits the interests of the public and private sector must be agreed upon, businesses must be persuaded to locate in an area that is underperforming, a construction schedule must be worked out and funding must be secured.
The absence of redevelopment hangs over the entire Corona project.
"If we still had redevelopment it wouldn't be that difficult to get the property and get the money we need to pay for infrastructure," Cortez said. "The whole thing would be a lot easier."