Cosmetic store chain to add Inland store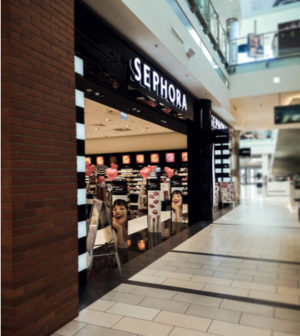 An international cosmetic store chain is adding 35 stores in the United States this year, including three in the Inland Empire.
Sephora, which offers nearly 300 brands of beauty products along with its own label, began its rollout of new stores last week with the opening of a location at Hudson Yards, a mega-mall in New York City, according to a statement.
The stores will be located in 17 states and Washington, D.C. Nine are planned for California,  including the Inland locations at Ontario Mills, in Palm Springs and in Redlands.
Opening dates, and the exact locations of the Palm Springs and Redlands stores, were not released.
Sephora was founded in France in 1970. It has an estimated 2,300 stores in 33 countries, including 430 stores in the Americas and multiple locations in California and the Inland Empire, according to the company's website.