CSUSB instructor named lecturer of the year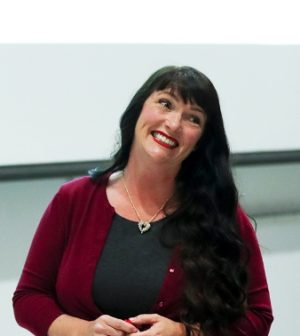 CSUSB
Kathleen Devlin has been named Cal State San Bernardino's Outstanding Lecturer for the 2017-18 academic year.
A full-time instructor in the school's College of Natural Sciences, Devlin has taught a number of course at the university, including computer science, biology and physics, according to a statement.
In class evaluations, several students credited Devlin with making difficult courses understandable and applying her subjects to everyday life. Students also credited her with providing extra time, in additions to her regular office hours, to help them with course work.
Devlin teaches a wider range of courses than any instructor in the university, biology professor Stuart Sumida said in the statement.
"Every year, fully 80 to 90 percent of the students who graduate from the College of Natural Sciences had her as an instructor," Sumida said. "No faculty member here — lecturer or tenured-track faculty member — touches more students than Kathleen does."