CSUSB to hold December graduation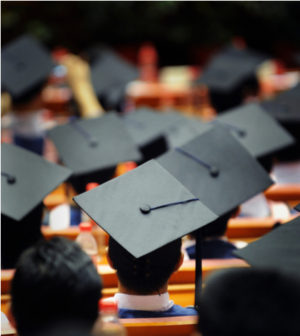 Cal State San Bernardino will hold three graduation ceremonies Saturday.
The first ceremony is scheduled to be held at 9 a.m. for the College of Arts & Letters, the Jack H. Brown College of Business & Public Administration and the College of Education, according to a statement released Monday.
The second ceremony will be at 1 p.m. for the College of Social & Behavioral Sciences, while the final ceremony, scheduled to begin at 5 p.m. will be held for the College of Natural Sciences.
This will be the 18th year Cal State San Bernardino will hold December commencement ceremonies. More than 2,400 students are eligible to graduate this month, and about 1,200 are expected to participate in the commencement exercises.
For more information visit www.commencement.csusb.edu.