CSUSB's multimedia training center gets new leadership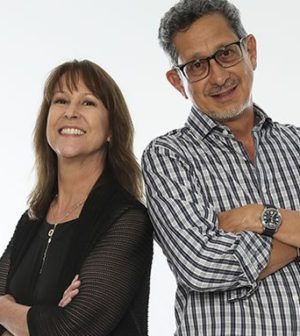 Alfredo Cruz and Kelli Cluque' have been hired to manage Coyote Radio and Advertising, the multimedia training facility at Cal State San Bernardino.
Cruz was most recently general manager at KVCR-TV, KVCR-FM and the First Nations Experience television network, according to a statement on the university's website.
He has also overseen radio stations in Denver and Texas, according to a statement.
Cluqué is the recent associate program director and on-air personality KCAL/KOLA  in Redlands. She has more than 50,000 hours of live, on-air experience and has managed stations in Texas and San Diego in addition to her work in the Inland Empire.
Cruz and Cluque' replace managers Lacey Kendall and Jacob Poore.
"We're just thrilled to bring this caliber of leadership to our program," Kendall said in the statement. "Considering the incredible experience and connections they both have in radio, television and advertising, internship opportunities can only continue to grow. Our students will be learning from two extraordinary broadcast legends."