Dollar Tree to open Fontana store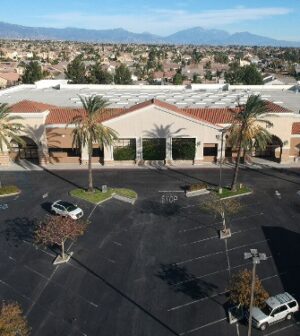 Dollar Tree, the discount store that sells everything for $1 or less, has leased space in Fontana.
The retail chain has agreed to occupy 12,430 square feet in the Morningside Marketplace shopping center, 14574 Baseline Ave., according to a statement.
Progressive Real Estate Partners in Rancho Cucamonga marketed the property and represented the owner, whose name was not released. Edge Really Partners, which has offices in Southern California and Texas, represented Dollar Tree.
Lease terms were not disclosed.
Dollar Tree will occupy part of a former Ralph's Grocery Store which closed in 2013. Chuze Fitness will occupy the rest of the site, as previously announced.
Morningside Marketplace covers 90,000 square feet. Its tenants include Chase Bank, Chevron, KFC, Pizza Hut and Baskin Robbins.
Dollar Tree has more than 15,000 stores and operates under the names Dollar Tree, Family Dollar and Dollar Tree Canada, according to the statement.