Drive-thru Covid-19 tests are available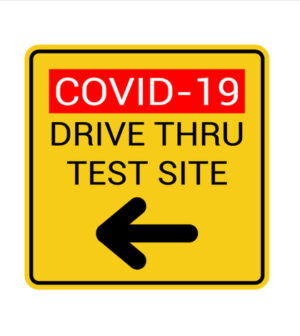 A Hemet medical clinic is providing free drive-thru tests for Covid-19.
Only people with symptoms of the illness – and who also have a doctor's order requiring a test – are allowed to attend the program at the Hemet Global Medical Center, said Jeff Corless, program spokesman.
"We had a fair number of people come in this morning, and we expect to get to about 60 by the end of the day." Corless said. "People are being very cooperative. I think they're glad they don't have to drive an hour and a half to get a test."
Symptoms include coughing, fever, fatigue and difficulty breathing. 
Participants must call between 8 a.m. and 3 p.m. Monday through Friday to schedule a test. The hotline number is (951) 765-4757. Test results are usually available in two days.
"We are taking every possible measure to safeguard patients and staff, while continuing to provide the community with critical healthcare services they depend on," said Dr. Sumanta Chaudhuri, the medical center's chief medical officer, in a statement.
The medical center is at 1117 E. Devonshire Ave. The drive-thru testing center is near North Weston Place, between East Devonshire Avenue and East Date Street.
"We're going to go through the end of the week and evaluate where we are," Corless said. "Our plan is to keep going as long as we can."