Drought might not be a thing of the past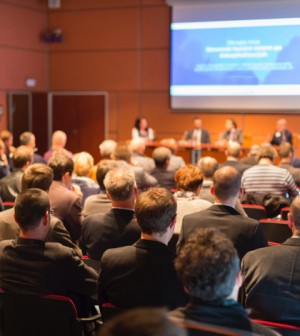 Six years of drought raised California's awareness regarding how important water is to the state, but this year's heavy rains didn't necessarily solve the state's water shortage problem, the head of a nonpartisan public education partnership said Friday.
"The good news about the drought is that it put water in the tops of people's minds," said Charles Wilson, executive director and chief executive officer of the Southern California Water Committee, which helps arrange an affordable, quality water supply for the region. "The state also did a a good job getting people to cut back on their water use, but we're not necessarily out of the drought."
"We've had one wet winter. We don't know what the next winter is going to be like."
Wilson spoke during a panel discussion on future water supplies for Southern California that was part of the 2017 San Bernardino County Water Conference.
The one-day event, which was hosted by the Baldy View Chapter of the Building Industry Association of Southern California, was held at the Doubletree Hotel in Ontario. About 300 people attended.
Wilson endorsed the California State Water Project, a water management program that was formed in 1960 to provide water to Southern California.
"It's still the best way to deal with the state's water issues," Wilson said. "The problem is we have a delivery system that hasn't been upgraded since the 1960's. We have pipes under the ground that are 100 years old."
Joel Ledesma, recently appointed state water project deputy director by Gov. Jerry Brown, delivered the conference's keynote address, a detailed assessment of the Oroville spillway crisis last February that led to the evacuation of nearly 900,000 people.