Eastvale lands Fatburger, Buffalo Express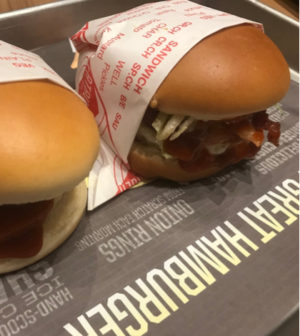 Fatburger and Buffalo Express will open a co-branded restaurant later this month in Eastvale.
The restaurant, at 12515 Riverside Drive, will be open from 10 a.m. to 10 p.m. seven days a week, according to a statement released by FAT Brands Inc. in Beverly Hills, both chains' parent company.
An exact opening date was not included in the statement.
"Southern California is the home of Fatburger and we are thrilled to expand our reach in Riverside County," said Andy Wiederhorn, FAT Brands' chief executive officer, in the statement. "It's still always a priority for our team to serve our Southern California community, and we are excited to bring our fan-favorite burgers and shakes to the residents of Eastvale."