Economist: Trump not likely to be generous with California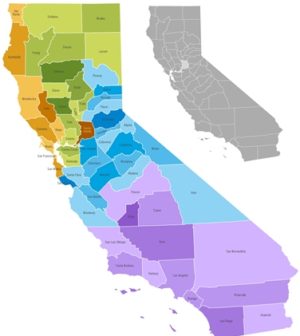 California could fare badly during the next four years at the hands of the Trump Administration, the result of the state's overwhelming support for Hillary Clinton last November, a local economist said Wednesday.
The new administration won an unexpected victory last fall, a victory that turned out to be even more substantial when the Republicans kept control of the Senate, said Jay Prag, professor of economics at the Drucker School of Management at Claremont Graduate University.
Heading into the 2018 election season, the GOP will be able to pour money into traditional Democratic states – Wisconsin, Pennsylvania and Michigan, for example – where it now has a realistic chance of winning.
That's bad news for California, which is likely to see its aid from Washington, D.C., cut to the bone after giving 61.6 percent of its vote to Clinton, even though the state could use federal help in areas like infrastructure repair and housing.
In simple terms, Republicans are not going to pour federal money into a state that is a Democratic stronghold – and likely to stay that way – when they can add to their power base by spending in other states.
California's policy of higher taxes and tough regulations on businesses will also work against it as the Trump Administration moves the federal government in the opposite direction, Prag told an audience of about 40 people during a morning gathering at the Drucker School.
"The sheer magnitude of this election will be felt for years," Prag said. "No one predicted it. No one saw it coming. Even a lot of Republicans thought they were going to lose the Senate and the presidency."
In some areas California is "out of touch" with the rest of the country, particularly regarding jobs that have been shipped overseas, Prag said.
"I've interviewed people in Maryland, which Clinton won easily, who voted for Trump and they all said the same thing," Prag said. "They said, 'I don't like him personally but he talked about taking back our jobs. He's the only presidential candidate who has ever talked about that, so give him a chance.' "