Federal bill would establish one standard for "Made in America" label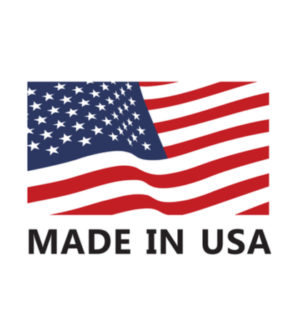 For several years, MAG Instrument Inc. in Ontario has been fighting the state of California regarding the right to put "Made in America" on its products.
The manufacturer of high-end flashlights favored by much of the world's law enforcement objects to a state regulation that requires at least 95 percent of a product's parts to be made in the United States if it's to be allowed to carry that label.
That guideline, on the books since 1961, is much stricter than those used by the Federal Trade Commission, which requires only a "preponderance" of parts be made here in order to display "Made in the USA."
The federal standard is used by 49 other states, which puts MAG Instrument and other California-based manufacturers at a disadvantage, according to Tony Maglica, MAG Instrument's founder and president.
Maglica, who wants desperately to put "Made in America" on his flashlights and other products – among other things, he believes being able to do so will help his business  – is about to get some help in his effort.
Rep. Paul Cook, R-Apple Valley, has announced that he is cosponsoring the Reinforcing the American Made Products Act, which Rep. Darrell Issa, R-Vista, introduced last year after visiting MAG Instrument's manufacturing facility.
If passed, the trade commission's guidelines regarding "Made in the USA" will become the standard in all 50 states, according to a statement released by Cook's office.
"California is effectively governing how interstate commerce is conducted with regard to "Made in the USA" labeling throughout the country," the statement read.
Many U.S. consumers, and some in other countries, buy products solely because they carry the "Made in the USA" label. There are many reasons for that, including showing their support for U.S. manufacturing, or a belief that American-made products are higher quality, the statement noted.
MAG Instrument immediately issued its own statement supporting the legislation.
"HR 4923 is sorely needed to protect manufacturers from a hazard of navigation that has been put in place by the state of California that opens up unsuspecting businesses to capricious legislation," Maglica said in his statement. "It is long overdue and certainly a step in the right direction in support of all U.S. manufacturers."
Last August, after Issa's tour of MAG Instrument, Maglica repeated his claim that the California legislature is hostile to business in general and manufacturing in particular.
"This is not a Democrat issue or a Republican issue, it's a people issue," Maglica said. "People need jobs, and the [95 percent requirement] is costing people jobs because it keeps me from expanding."