Fitness center to locate in Fontana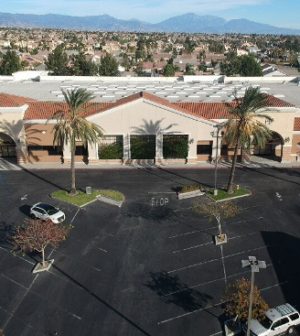 A San Diego-based chain of fitness centers has agreed to lease most of a former Ralphs Grocery store in Fontana.
Chuze Fitness will occupy 45,000 square feet of the building at 14574 Baseline Ave., with the remaining 12,000 square feet set aside for a co-tenant expected to be announced soon, according to Progressive Real Estate Partners in Rancho Cucamonga.
The building is in Morningside Marketplace, a 90,0000-square-foot neighborhood shopping center that is fully leased. Its tenants include KFC, Chase Bank, Pizza Hut, Togo's and Baskin Robbins.
Progressive Real Estate marketed the property and represented the lessor, whose name was not released. Cushman & Wakefield Ontario represented Chuze Fitness.
Details of the lease were not made public. The fitness center is expected to open in February.
Founded in 2008, Chuze Fitness has more than 30 locations throughout the western United States, including 17 in California and four in the Inland Empire.
More than 253,000 residents with an average household income of $85,400-plus live within a five-mile radius of the shopping center, according to the statement.