Focus On Customer Service To Stand Out From The Crowd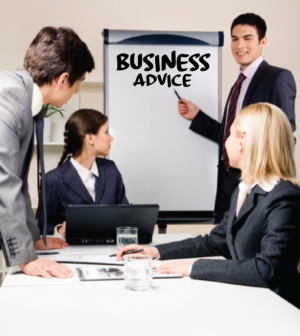 By Ryan Kincer
Just as the cycles of weather march steadily onward in mostly predictable patterns across our planet, so does the focus and popularity of the latest business concepts, models and processes. From year to year and decade to decade there seems to be a new popular methodology for businesses to adopt in order to thrive and reach the summit of their potential. Topics like company culture, corporate values, operations, organization, marketing, finance, management and many more facets of business take their place in the spotlight through the various seasons of an organization whether it be large or small, young or old. But there is a common thread that weaves through all of these and I believe it serves as the true core around which a healthy business operates – customer service.
When I started my IT services business nearly eight years ago, I struggled to find the answer to the question that all the advisors said must be answered: What differentiates your product/service from others in the market? Uhh… If you're a small business providing a common service in a dense metro area like Southern California then you can certainly relate. Imagine you are a race car driver presumably with the same car body, frame, weight, tires and powerful engine as your competitors. You try to make your car stand out from the rest with snappy colors and your lucky number. What you ultimately bring to the race though is the skill required for what takes place behind the wheel. It took me quite some time to settle on the fact that the question above seeks to answer how your product/service is presented. The real differentiator becomes evident after marketing has served its purpose and you have the opportunity to finally engage a prospect or customer. This is where customer service makes its impact. Start your engines!
To really stand out when it comes to customer service you must understand the crowd you are standing in. Every business sector has its own set of unique characteristics and quite often they form a widely perceived stereotype. For example, my line of work is often referred to as the "IT guy". That guy is popularly portrayed by Jimmy Fallon's character Nick Burns on SNL – the condescending, snarky, slow-to-respond, socially challenged, unhappy, and sloppy company computer guy that nobody wants to work with but has no choice because they are having trouble printing a file. Of course, we all know this is an exaggerated play for humor but it's often what pops into people's heads when they think of someone who helps them with their computer. My goal has always been to shatter those expectations and it has proven over the years to be a noticeable and welcome change in experience among the clients I serve. Identify these perceptions as they relate to the product or service you provide. Therein you will have the context for developing a framework for a unique and positive customer service experience. And the race is on!
Each lap around the track has given me new insight into what elements of customer service play a vital role in my business. If I may offer some of the highlights that I think apply no matter what business you're in. Treat people like people and not just another transaction. Steven Covey's Habit #5: Seek first to understand, then be understood (from his book The 7 Habits of Highly Effective People ). Find ways to add value to your client's business rather than your own. Be personable and make a connection with people. Own your mistakes and don't repeat them. Communicate and be responsive. Let your clients know you value and appreciate them.
A strong customer service mindset should serve as the foundation for all the other previously mentioned facets of any business. When you make it your focus to provide superior customer service, no other factor will make any difference to your clients – not even price. They will become raving fans that stick with you and spread the word to others.
The new year signals yet another lap in the race. Renew your focus. Make it count. Run the course and press on toward the checkered flag!

Ryan Kincer is a business technology leader with experience in various aspects of IT management,  planning, and procurement including hardware, software, networking, and telecommunications. He  may be reached at (951) 251-5336 ext. 215 or ryan.kincer@keenits.com.