Foreclosure rates stay low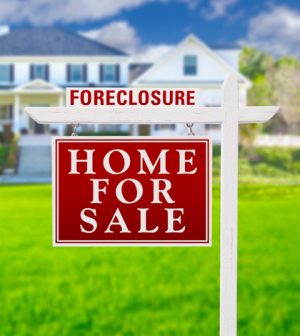 Three point six percent of all mortgages nationwide were in some state of delinquency during May, down from 4.2 percent in May 2018, according to data released Tuesday.
That marked the second consecutive month that the national delinquency rate – 30 days more past due, including properties in foreclosure – was at its lowest rate in 20 years, Irvine-based CoreLogic reported.
The national foreclosure rate, which measures the share of mortgages in some state of foreclosures, was 0.4 percent in May. That was virtually unchanged compared with May 2018,  and the lowest for any month since at least January 1999.
Early-stage delinquencies – 30 to 59 days past due – was 1.7 percent in May 2019, down from 1.8 percent in May 2018. The share of mortgages 60 to 89 days past due in May 2019 was 0.6 percent, unchanged from May 2018. 
The serious delinquency rate – 90 days or more past due, including loans in foreclosure – was 1.3 percent in May 2019, down from 1.8 percent in May 2018.
"Growth in family income and home prices continues to support low delinquency rates," said Frank Nothaft, CoreLogic's chief economist. "Last year's hurricanes and wildfires, and this spring's severe flooding from heavy rainstorms and snowmelt have pushed delinquency rates higher in impacted communities."
In the Inland Empire, May's delinquency rate was 3.3 percent, down 0.4 percent year-over-year. The Inland region's serious delinquency rate was 0.9 percent, a decline of 0.2 percent from May 18. 
The inland Empire's foreclosure rate was 0.3 percent, unchanged year over year, according to CoreLogic.