Foreclosure starts rise statewide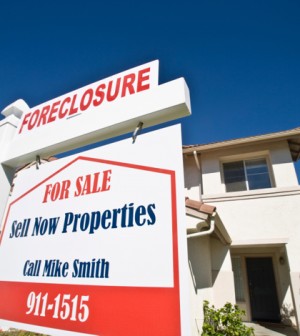 Foreclosure filings were up 10 percent year-to-year in California during the first quarter of this year.
That was the first double-digit increase in foreclosure starts – the first step in the foreclosure-filing process – in California since 2009, according to a report first published by The Press-Enterprise.
In the Inland region, 3,911 notice-of-default filings were recorded during the quarter, a 21 percent increase compared with February 2013.
During that time, there were more than 7,500 foreclosure filings in the two-county region, a four-percent year-to-year increase. Those include lender take-backs and notices of a trustee 's sale, according to the report, which cited RealtyTrac, a real estate information service, as its source.
One reason for the increase in foreclosures is that banks are beginning to eliminate from their books single-family homes that have been in default for a long time, according to the report.